The Merion Opens Its Doors to JRC for The High Holidays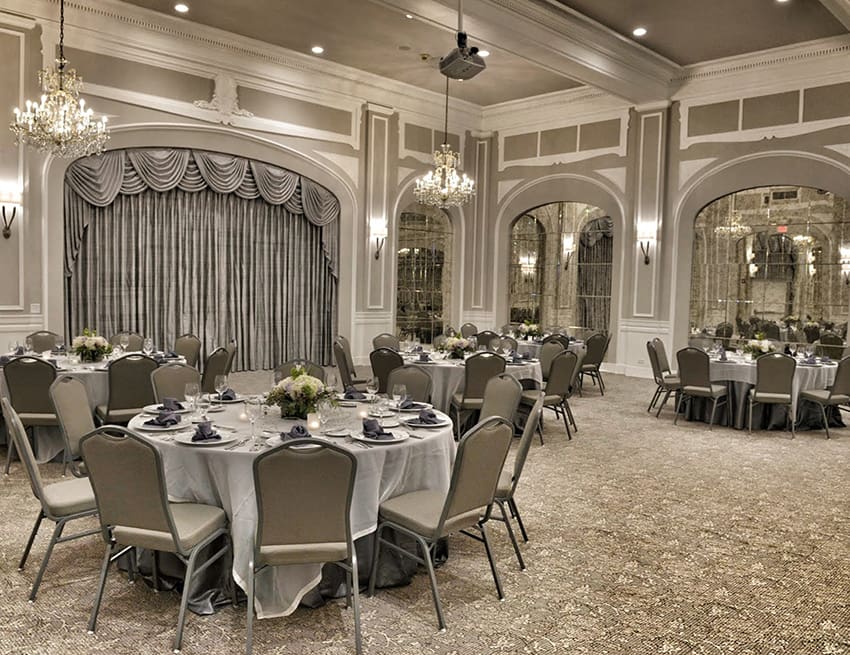 September 28, 2016
Jewish Reconstructionist Congregation's (JRC) Platinum LEED certified building is beautiful and environmentally friendly. However, it's not large enough to accommodate the number of worshippers attending services on Rosh Hashanah. One of the most sacred days of the year, Rosh Hashanah marks the Jewish New Year, and draws hundreds of Jews who might otherwise not go to worship services.
With a sense of community and respect for some of its residents' faith traditions, The Merion has opened its doors to JRC for Rosh Hashanah. For more than 11 years, The Merion has welcomed young worshippers and their adult advisors into its beautiful Crystal Ballroom for services.
While JRC's Rosh Hashanah services for adults are held at First United Methodist Church, students in grades 3-6 are accommodated at The Merion, where a congregant conducts services.
Residents living at The Merion are encouraged to attend the services, in an intergenerational arrangement that suits everyone. Non-Jewish residents often attend the services as well, simply out of curiosity.
"We have a longstanding relationship with JRC and are pleased to be able to open up our building for their youth. The intergenerational component of having kids and seniors worship together is wonderful, as is the great sense of spirituality. With the attendance of non-Jewish residents, there's a great interdenominational aspect as well," said Mark Zullo, director of leasing at The Merion. "The Evanston community has been so welcoming to The Merion, that we're delighted to have the opportunity to give back. Providing a worship space for JRC youth is perfect."